Wow.  Just typing "three days to go…" freaks me out a little!  But, it's down to the final days before the adventure really begins.  The last week has been packed with doctor appointments, lunches, dinners, happy hours, vet appointments, long drives, lots of packing and even more "good-byes".  I fluctuate between excited, nervous and exhausted – usually hourly!  My crazy friend Alissa nicknamed my new city "Superbad" – which I love – so when you see me say Superbad, I'm giving homage to Alissa, and enjoying the fun of it all!
International Pet Travel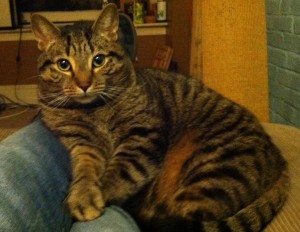 Traveling internationally with a pet requires a ton of preparation.  After finding out that there was no quarantine for animals traveling to India – and back to the US from India – I made the decision that I couldn't move without my big little-buddy – Mac.  From that point, the process became pretty complicated.
My first challenge was getting over the idea that Mac would fly in-cabin with me.  Very few airlines allow cats/dogs to fly in cabin internationally.  The best I could do was on Delta – with two stops – that got me as far as Mumbai.  Finding another airline that flew from Mumbai to Hyderabad – without an additional 2 stops and another 12 hours (to go what should be an hour and a half flight – was too complicated.  So, I went with Plan B.
Before embarking on Plan B, I investigated Pet Relocation Services.  These costs were extraordinary.  They fly the cat on it's own flight and then handle the pet customs process.  The first quote, which was close to $4,000 and included an $850 charge to fly Mac into Bengaluru – because their agent wouldn't work with the Hyderabad pet customs because "they are a nightmare" – and then drive him 9 hours from Bengaluru to Hyderabad.  Besides being cost prohibitive, the Hyderabad pet customs information started freaking me out.
But, Plan B turns out to be the way – Mac flys in animal cargo on my flight – for a cost of $250.  Much better for the pocketbook, but it leaves me to handle all the administrative tasks.  First, Mac must have a rabies vaccination within 12 months of travel, but not earlier than 30 days.  So, on February 17th he got his rabies booster and he was ready to travel as of March 17th.  On March 19th I took Mac to his vet here in DC for final check up before travel, which is required to be performed within 14 days of travel.  Then, you need the USDA Veterinarian-in-Charge to sign off on USDA Form 7001.  The local USDA Veterinarian-in-Charge for the DC, Maryland, Virginia and Delaware area is in Richmond, VA (no, not here in DC, it's in Richmond, VA).  So, Wednesday, March 20th I drove to Richmond to get Form 7001 signed.
In the meantime, I had to find an agent in India who would apply for a No Objection Certificate from the Indian Government, that must be received and attached to Mac's crate before he can get on the plane.  After several attempts through Pet Relocation Services, I was able to find an agent on the good ole world wide webs.  For $300, Raghu was able to get me the NOC within 2 days and I now have it in hand.
Mac's reservation on Qatar Airlines is made.  His NOC is in hand.  He takes nap in his new crate and I think he's ready to go!
Packing and Moving
Today was Furniture Move Out Day, Part I.  I was able to give my barrister bookshelves and filing cabinet to an old friend.  The beautiful roll-top desk went to one of my favorite cousins.  And the West Elm lamp that everyone loved was claimed by my friend Regan!
Tomorrow, the couch, TV, bar table and bed find their new homes!  Once all of the furniture is gone, I'll have 2 days to pack up the rest of the stuff that's going with me – and take a hefty load of stuff to Goodwill!
Saying Good-byes
This week has been jammed packed with lunches, dinners and happy hours to see friends and say good-byes.  It started last Saturday night with an impromptu (sort-of) reunion of high school friends.  It had been over 2.5 years since I had laid eyes on Melanie and it was really good to see her.  Del, Mike, Rachel, Everette, Erica – it was great to see everyone.
My family through me an "all-American" BBQ last Sunday, and even though I will get to see most of them this Monday night, it was nice to hang out with everyone.
The week was filled with lunches – Chad, Shania, Liz – and dinners – Bill and Jaspr, Ron and Jackson, Frank – and Happy Hours – Barcode, Walter Happy Hour and Bobby Vans with the old Paul Hastings crew.
The next few days will be tough – but I'm ready for the adventure to begin!