Last weekend, I shifted (i.e. moved) to my new home in Superbad!  It's pretty freaking awesome too!  I am so comfortable here – much more comfortable than the temporary housing where I was living when I first arrived.
So, here are the details.  First – good or bad – it's literally right behind my office building.  In fact, from my bedroom balcony, I can actually see the project room I had been working in for the past month.  The good – no commute; being able to come home for lunch/dinner.  The bad – it's just so, so close.  And, that balcony I was speaking of, well, it also overlooks the "smokers lounge" at work, so it's not easy to stay undetected.
It's a 3 BHK (3 bedroom, hall and kitchen) in HYD-speak.  It should be called a 3B-2L-D-H-K – because there are 3 bedrooms, 2 living rooms, a dining room, hall and kitchen.  Oh, and there is a Pooja Room too.
Here are a few pictures…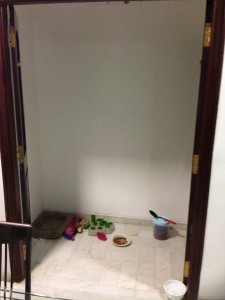 Poojah room – i.e. Mac's oom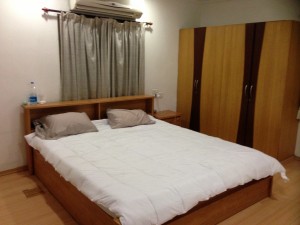 My bedroom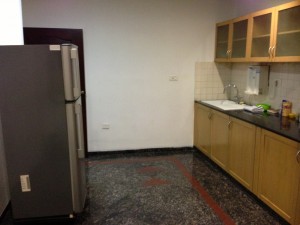 Kitchen view #1 (I had to take 2 pics)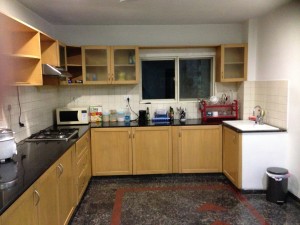 Kitchen view #2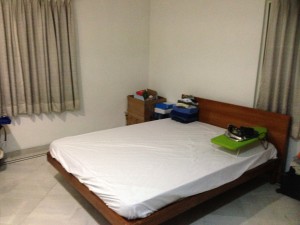 Guest bedroom 1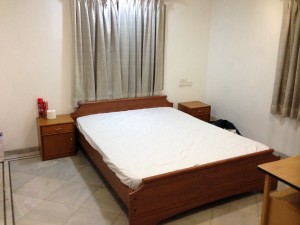 Guest bedroom 2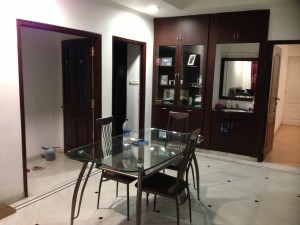 Dining room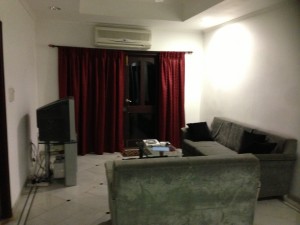 Living room #1 (my hang out)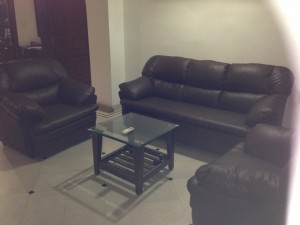 Living room #2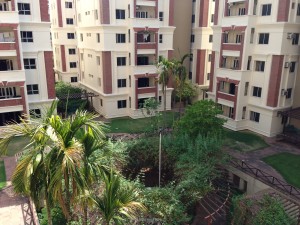 view from my balcony